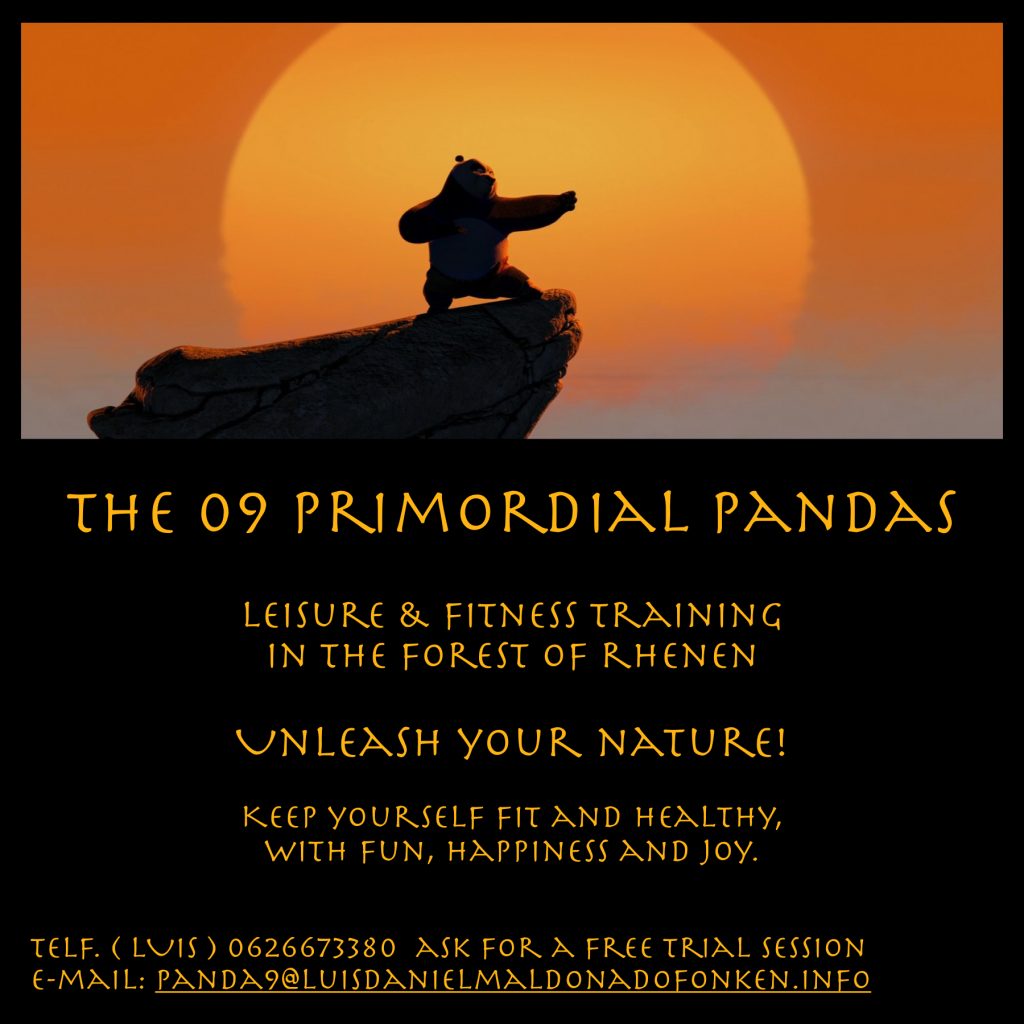 Unleash your nature with a leisure training program dedicated to keep yourself fit and healthy, an experience that will bring to you fun, happiness and joy.
The 09 Primordial Pandas is a fitness and leisure gamified training program provided in the Forest of Rhenen, the Netherlands.
The Pandas are a symbol of life, harmony with nature, strength, tenderness. Inspire children and adults joy with their life and skills.
Gamified Experiential Leisure Training Program

Focus: Fitness, Stress Management, Body & Emotional Awareness, Burnout Prevention
Content: Inspired by the Pandas, symbol of harmony with nature, strength and vitality.  Find balance through the practice of essential techniques (yoga, martial arts, sensory awareness, conscious breathing, brain gym) combined with a fitness training.
Goal: To achieve body and emotions to work together. Important skills will be developed: Self-regeneration, focus, concentration, endurance, awareness, emotional intelligence and stress release abilities will be developed. You will feel stronger, full of vitality, fit and happier and on top of all loose your extra kilos.
A Gamified Training Session
45 min – 90 min sequence of exercises in the following fields:
. warm up
. jogging
. stretching
. yoga
. conscious breathing
. stress management, emotional self-management, emotional intelligence
. brain gym (Synch left and right brain hemispheres, activity coordination)
. soft martial arts (self-defense)
. sword, long stick practices (once per week only, optional)
A 9 Steps Fitness & Leisure Training Program
At the 9 Primordial Pandas Training program,
the 9 primordial Principles
follow the reference of the art of living of the Pandas and the inspiring guidance of the archetype of a peaceful non violent warrior.