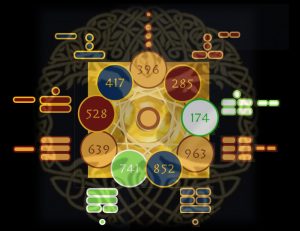 The 9 Primordial Principles of health, happiness and joy.
Every training program consist of 9 levels of practice or 9 steps. (See 9 Steps Programs, Prime Do Courses)
The 9 Steps Process has been designed based on scientific research on nature laws, principles and rhythms, and human potential (human factor), and coaching and training programs developed by  Luis Daniel Maldonado Fonken, since 1987.
Each step belongs to one of the 9 Primordial Principles that if being followed will help humans advance their potential, develop new skills, enhance their performance and quality of living.
A "primordial" principle refers to an "original, natural, essential" principle found in nature or life. The way the tree grows, the seasons change, the water flows, life evolves, follows those patterns and principles. The 9 Principles are explained in more details in publications, e-books and gamified experiential presentations.
The Gamified Experience of the 9 Principles
Attendees will complete skills learning one by one the 9 Primordial Principles of health, happiness and joy.
The 9 Principles will be discovered as essential for the exercises being thought and for the games and challenges given.
The 9 principles are perceived as 9 steps  (9 Levels) necessary in order to achieve a high performance, completion of skills of the training program and its benefits.
Attendees will learn to perceive the methods and principles through a synergetic and holistic approach. Which for the process of study and application of the 9 Principles will bring them greater benefits.
The 9 Principles (9 Steps, 9 Levels) are a secret and are given one by one to the attendees, individually, as soon as they reach completion and tangible capacity of application of each of them.
Each principle (step/level) focusses on a particular aspect of the skills, capacity, fitness, emotions, focus, concentration, brain activity, stress management methods.
Through the application of the 9 Primordial Principles practitioners will advance their ability to enjoy their daily life and reach a state of natural happiness.